Therapy Services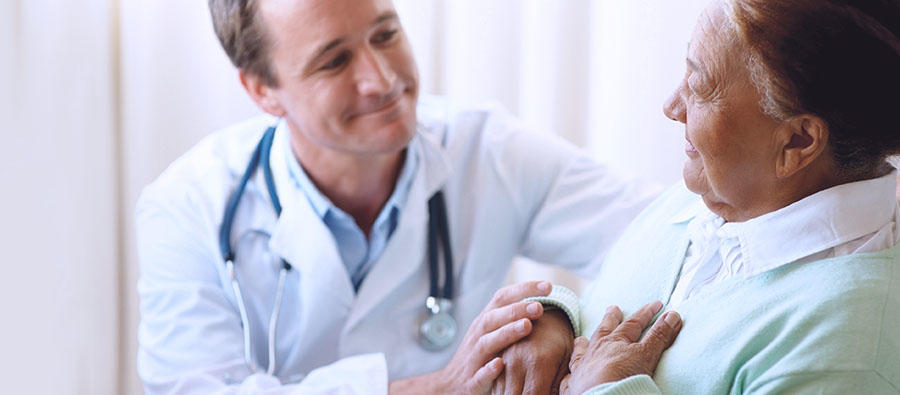 We are here to help you find what you need.
Mountain Vista Medical Center offers comprehensive therapy services to help both hospitalized patients and for those who are being treated on an outpatient basis.
Physical Therapy
Our physical therapists can work with you to relieve pain, improve mobility, restore impaired functions, and prevent or limit permanent physical disabilities. Upon referral from your doctor, our experienced therapists will develop an individualized program of care tailored to your needs and abilities.
Occupational Therapy
Occupational therapy helps people learn or regain both physical and cognitive abilities to carry out the activities of daily living. These services can be especially valuable to persons recovering from a stroke or brain injury as well as those suffering from disorders like multiple sclerosis or Parkinson's disease. Following a thorough evaluation, our therapists work one-on-one with each patient to help maximize skills and abilities. Often, these services make the difference that enables patients to live independently at home.
Speech, Cognitive, Voice and Swallowing Therapy
Speech language pathologists (SLP) at Mountain Vista Medical Center work individually with patients to help them regain and improve their ability to communicate. Communication includes speech (the way sounds are made), language (understanding and choosing the correct words), cognition (strategies for memory, reasoning and problem solving) and voice (pitch, loudness, and vocal quality).
Speech therapy also helps patients with swallowing disorders, including problems with coughing, choking and food sticking. Swallowing therapy can greatly improve a patient's quality of life, enabling them to eat and drink with increased safety.
Conditions
Pain, mobility issues & impaired function
Physical disabilities
Stroke or brain injury recovery
Multiple sclerosis
Parkinson's disease
Speech, language and voice
Cognition
Treatments
Physical therapy
Occupational therap
Speech therapy
Cognitive therapy
Voice therapy
Swallowing therapy
Resources
Language for Learning

While starting up a new school year is a time of excitement for many, for children with speech and language disorders, it can cause anxiety and frustration from the first moment. While you may not be aware of any concerns, summer offers a great opportunity to pay close attention and watch for any warning signs in your child.