Gastroenterology Fellowship Program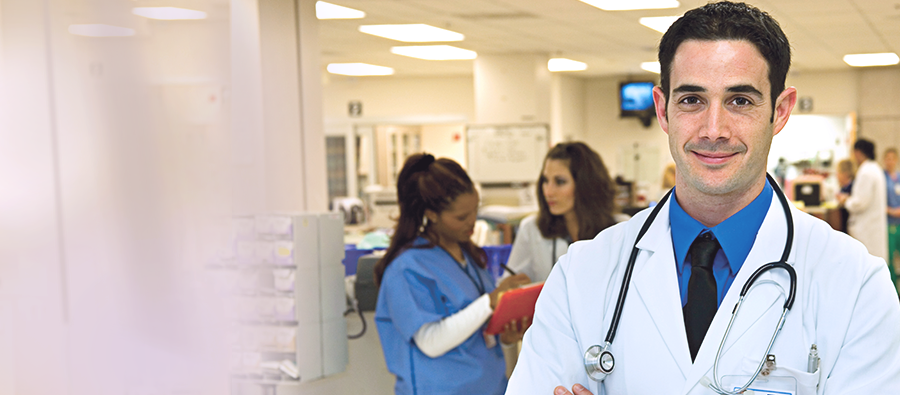 Fellowship Programs
The Gastroenterology (GI) Fellowship Program at Mountain Vista Medical Center is a three-year, fully accredited Accreditation Council for Graduate Medical Education (ACGME) fellowship program designed to teach the art and science of gastroenterology to highly motivated and accomplished internists.
Applicants for fellowship training at Mountain Vista must have successfully completed a three-year general internal medicine residency. All program applicants should be board-certified or board-eligible in internal medicine. Board-eligible candidates will be expected to pass their internal medicine board exams before completing the fellowship.
Fellowship Program Goals:
Education goals of this residency program are guided by the ACGME. Goals for this program will be to ensure trainees master the Core Competencies as outlined in the ACGME. The teaching faculty of this program is committed to train and supervise each resident trainee in the field of Internal Medicine.
Curriculum:
The program curriculum is designed to provide fellows with training and experience that will demonstrate competency in the following areas:
Inpatient and outpatient gastroenterology medicine

Management of gastrointestinal, liver and hepatobiliary diseases

Gastrointestinal procedures and endoscopic activities

Diagnostic imaging and histology
Amenities:
Mountain Vista equips the fellowship program with high-quality facilities and access to advanced technologies required to deliver a first-class training experience.
Designated conference rooms with teaching aids match main— including video conferencing and other technologies.
Designated on-call rooms — including showers and phones. Training in Endoscopic Ultrasound & Endoscopic Retrograde Cholangiopancreatography (ERCP)
Resident lounge, with full access to cafeteria food services.
Access to extensive electronic library resources (Midwestern University, Glendale).
Two-suite Endoscopy unit with state-of-the-art technology
Program Highlights
Learn from dedicated and experienced medical staff members, hands-on clinical training and in-depth research studies.
Become familiar with the presentation, natural history, pathophysiology, diagnosis and treatment of gastrointestinal, liver and hepatobiliary diseases through outpatient and inpatient care, endoscopic activities, didactics and lectures.
Gain hands-on clinical experience by participating in hepatology and transplant patient rotations at Mayo Clinic in Scottsdale.
Earn progressive responsibility in patient care and build knowledge and skills
common to all branches of gastroenterology.
Obtain comprehensive cognitive and procedural clinical education in both inpatient and outpatient settings.
Receive training and performance evaluation in required gastroenterology procedures.
Work closely with supporting hospital departments, including surgical, pathology, radiology and interventional radiology.
To Apply to Our GI Fellowship Program
Our Gastroenterology Fellows
Midwestern University
Midwestern University Osteopathic Postdoctoral Training Institute is the academic sponsor for this program, in affiliation with the Arizona College of Osteopathic Medicine (AZCOM).
Medical students and post-graduate physician osteopathic principles and practice training is one of many cornerstones of the education provided through affiliation with the Arizona College of Osteopathic Medicine (AZCOM) & Midwestern University, Osteopathic Postdoctoral Training Institute (MWU/OPTI)