Kathleen Cartwright Selected New Mountain Vista Medical Center and Florence Hospital Human Resources Director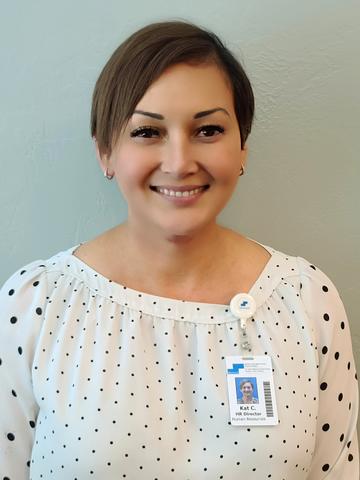 Mountain Vista Medical Center and Florence Hospital, both Steward family hospitals, have selected Kathleen (Kat) Cartwright as their new human resources director.  Cartwright will plan, lead, direct, develop and coordinate the policies, activities and the staff of the Human Resource Department, ensuring legal compliance and implementation of Steward's mission and talent strategy.
"We are very excited to have Kat lead our human resources department," said Damon Brown, President of Mountain Vista Medical Center and Florence Hospital, as well as the Arizona Market President for Steward Health Care. "Our hospitals are continuing to experience exponential growth year over year  and having a strong human resources team is essential to the cohesive oversight of a thriving health care organization."
Cartwright comes to Steward after serving as the director of human resources of Fremont Hospital in Fremont, California.  There she provided core human resource services and drove efficiency in operations oversight of compensation plans and performance on operations metrics. She has also held other human resources positions including a team member relations manager for Specialty's Café and Bakery and a human resources manager for Stanford Children's Health, both in Pleasanton, California.
She received her certificate in human resource management and a Bachelor of Science degree in Kinesiology from San Diego State University in San Diego, California.  She achieved a Master of Business Administration degree from St. Mary's College of California in Moraga, California.
"I have served in various human resource roles throughout my career and was incredibly impressed with the hospital leadership teams," said Cartwright. "I'm excited to be part of a team that exhibits such a high level of passion and dedication to the organization, and their unwavering commitment to providing high-quality patient care."
Kat and her husband Kelly relocated to Arizona from California after Kelly retired as a Lieutenant with the Alameda County Sheriff's Office.  They live in Gilbert with their two rescue dogs and enjoy spending their weekends with family and friends. Kat enjoys spending time with their son, daughter-in-law and twin grandbabies when she can, as well as cooking, baking and watching Oakland A's and Diamondbacks baseball games.