Steward Health Care is First Hospital System in Arizona to Use Zeto's State-of-the-Art EEG Headsets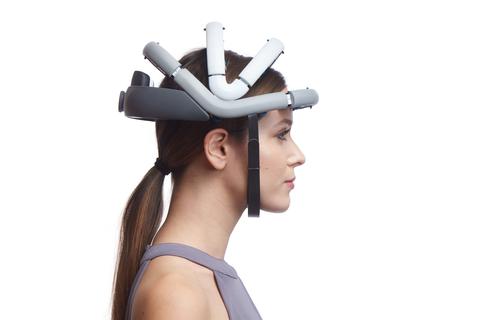 Steward Health Care is the first hospital system in Arizona to use Zeto EEG technology – the first true dry electrode EEG system cleared for clinical use by the FDA. Both Mountain Vista Medical Center and Tempe St. Luke's Hospital now offer Zeto EEG headsets for routine EEG, one of the main diagnostic tests for epilepsy and other brain disorders. A zero-prep, easy to wear headset with no-residue electrodes, the Zeto EEG technology is backed by a cloud platform that offers live viewing, video, auxiliary inputs, and tools for analysis. The headset and software platform allows Steward's trained healthcare professionals to administer routine and urgent EEGs at a moment's notice, enhancing our commitment to providing the highest-quality care and most up-to-date technology for our patients.
"We are excited to be the first hospital system in Arizona to be able to provide the newest technology in bedside EEG recording for patients," said Damon Brown, Arizona President of Steward Health Care. "The Zeto system offers the best patient experience for EEG tests with no more application of electrodes to the skin with gel or tethering of the patient to a box with wires." 
Traditional EEG systems are often inconvenient for patients due to the need to measure the patient's head, mark the location of the electrodes, resurface the skin, apply a conductive paste, and glue the electrodes. The Zeto EEG headset improves patient comfort by reducing preparation time. Dry electrodes are cleaner, more convenient, quicker to install and quicker to remove.
"Our company is delighted that Zeto EEG headsets are available to patients in Arizona at Mountain Vista Medical Center and Tempe St. Luke's, Steward Health Care hospitals," said Florian Strelzyk, Chief Sales Officer of Zeto, Inc. "The increasing shortage of EEG technologists is making EEG monitoring unavailable in several hospitals and clinics around the US. The Zeto headset and software platform offers quick, comfortable, medical-grade EEG monitoring. With no paste needed, setup time under 5 minutes and minimal clean-up, a trained healthcare professional can now administer this important test at a moment's notice. The data is available live with video via a HIPAA compliant cloud backed by our rich and intuitive report generation feature. We are committed to serving Steward Health Care hospitals, and help their patients, physicians and staff realize the benefits of using Zeto EEG for the long term."