Steward Health Care Arizona Region Announces Amy Chatteron as Chief Financial Officer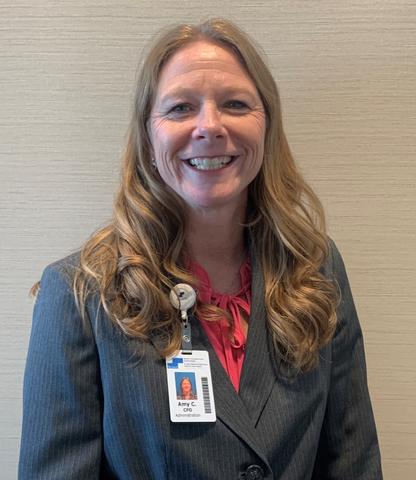 Steward Health Care's Arizona Region today named Amy Chatterton as chief financial officer. Chatterton will be responsible for managing the financial health of the region with month-end closing tasks, compiling and finalizing financial information, year-end audit tasks, budget preparation, as well as enforce accounting policies and procedures.  Amy has more than 13 years of finance leadership experience in health care operations.
"This promotion recognizes Amy's financial management experience and in-depth understanding of our financial operations," said Damon Brown, Steward Health Care Arizona Region President. "We are excited to be able to promote within the organization and help Amy to pursue her desired career goal."
Chatterton was promoted from director of finance and operational analytics position for Steward Health Care's Western Region (Arizona and Utah).  In her previous position, she would prepare month-end reports, identify and analyze outcome measurements with metrics that monitored financial cost, physician performance, hospital department statistics and payer mix trends. She has also held finance leadership positions for North Valley Plastic Surgery and Desert Pain Institute, both located in the Phoenix. She also recently held the position of director of clinical finance for the north Florida anesthesia service line for Envision Healthcare.
"I am honored and truly excited to continue enhancing my health care leadership journey with Steward Health Care," Chatterton said. "I look forward to working with the Arizona regional leadership to strengthen the hospital's financial performance and enhance our competitiveness in a challenging health care environment."
Chatterton received a Bachelor of Science degree in Accounting from the University of Phoenix in Phoenix, Arizona and has received certification in Arizona State University's Healthcare Executive Leadership program.
The Steward Health Care's Arizona hospital region include Tempe St. Luke's located in Tempe, St. Luke's Behavioral Health Center located in Phoenix, Florence Hospital located in Florence, and Mountain Vista Medical Center and Steward Emergency Center, both located in Mesa. For more information about Steward Health Care and its network, please visit steward.org.